Comparación del tiempo de cocción de ocho cultivares de frijol común (Phaseolus vulgaris L.).
Comparison of the cooking time of eight cultivars of common beans (Phaseolus vulgaris L.)
otro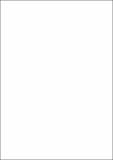 Date
1989
Abstract
Grano de ocho cultivares de frijol fue almacenado durante 18 meses a una temperatura aproximada de 25°C y contenidos de humedad de 13 y 16%, con el propósito principal de evaluar el posible efecto del cultivar sobre los cambios en el tiempo de cocción de frijol durante su almacenamiento. Todo el grano fue producido en un mismo lote, durante el mismo periodo y con un manejo en las etapas de producción y posproducción similar en todos los casos, para evitar al máximo la presencia de otras fuentes de variación y aislar lo más posible el efecto de las características genéticas del material. A los datos, provenientes de dos repeticiones, se les hizo un análisis de variancia para cada fecha de muestreo. La separación de medias entre los tratamientos se hizo con la prueba de Scheffe. Los resultados mostraron diferencias estadisticamente significativas en el tiempo de cocción del grano almacenado con diferentes contenidos de humedad pero no hubo diferencias significativas entre los diferentes cultivares cuando fueron almacenados en condiciones similares.
Beans of eight cultivars produced and handle in very similar way to each other, were stored for 18 months at 13 and 16z moisture content and 25°C. Results show significative differences between levels of moisture content and storage time but there were no differences in cooking time for the different cultivars stored under similar conditions.